Jeff Rubin, former chief economist at CIBC World Markets and author of the book Why Your World Is About to Get a Whole Lot Smaller: Oil and the End of Globalization, was the keynote speaker at the Business of Climate Change conference in Toronto a few months ago. The clip below is the excellent presentation he gave, one that bleats the same message I've been sharing for a few years (see some of the links in 'Further Reading' section below, for example). Mr. Rubin predicts $225 p/barrel oil within months, and with it a forced relocalisation as long distance globalised trade becomes an economic impossibility. In it he talks about the insignificant scale of new oil finds in comparison with increasing demand from developing countries in tandem with the annual declines we see with our older fields. He talks about the absurdity of saddling our grandchildren with debts they can never afford to repay, just to bail out automotive industries that have no future in a world without oil anyway. He goes on to talk about the failures of Kyoto and the need for financial mechanisms that could speed a transition to a low carbon, relocalised platform.
Have a watch, and let us know your thoughts.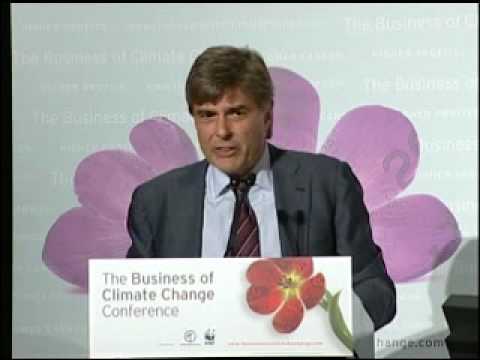 Most permaculturists are quite familiar with the peak oil scenario we're now in. Permaculture and peak oil concepts are intimately linked. Indeed, it was the OPEC-induced oil shocks of the early 1970s that gave birth to the movement in the first place. Unfortunately our politicians and economists – specialists that they are – are failing to see the big picture. Rather than seeking to build stability and resiliency into economies, their focus is still, stubbornly, on 'restoring economic growth'. Studies have shown that even with a World War II type mobilisation, it would take decades to transition western society away from oil, if you want to do so without major social upheaval and suffering. Yet, even this late in the day, there is an almost complete failure on the part of our leaders to see the consequences of what will happen if they achieve their economic growth ambitions – that being an increasing demand for a declining resource, bringing another surge in oil prices, and thus cycling us back, and deeper, into recession again. With crop failures on the increase worldwide, I anticipate food shortages to be even more acute this time around than they were in 2008.
Further Reading: